Stackable 18mm Ply Panels with Metal clips
Stock or Custom sizes
Optional Extras Available
Cuts an array of Materials to suit your requirements
Flat pack Kitchens and Office Refurbs
Hygiene Barriers and Sneeze Guard Screens
Directional Signage and Graphic
Social Distancing Portable Barriers and Partitions
Free Standing Hand Sanitiser Stations
Portable Medical rooms or Offices
Emergency Shelters For Sterilisation
Transform any Home or Business wall
1000s of Images to choose from
DIY or Professionally Installed
I just wanted to send you a very quick note to say a huge thank you to you and the guys onsite at PAX. Leon and the boys where an absolute pleasure to work with. They worked so hard throughout the entire bump in and no request was ever a problem. Working with such a great team on ground really made my job easy and stress free, which was very appreciated. The client was super stoked at the end result and made mention of how wonderful the GCD team were. It is so nice to see that all of our hard work over the last few months really paid off. Thanks again!
Account Manager - Bridget Jackman - Account Manager | Rockstar Management

We would like to thank both you and Chris so much for the efforts you put into the event. Your flexibility and professionalism in our communications in the lead up to both builds was much appreciated. Chris was an absolute pleasure to deal with on site….proactive, attentive, accommodating and the sort of player anyone would like to have on their team. Thank you.
Tim Coughlan - Event Manager | Event Emporium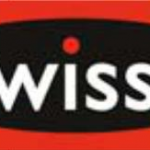 "The GCD team went over and above to ensure Swisse's Stand at Supply Side West Trade Show was a huge success. GCD understood the importance of delivering a premium and innovative Swisse stand. Craig and the team were a pleasure to work with throughout the process and their attention to detail was outstanding."
Natassia | Swisse Wellness Pty Ltd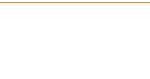 "Hello Craig, Make sure you give Katrina a gold star. She has been awesome of late!!"
DARREN HEBRARD | DNA Design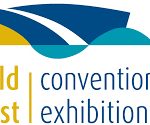 "Thank you! You're always a pleasure to work with when it comes to this stuff!"
Michelle Cuzens | Gold Coast Convention and Exhibition Centre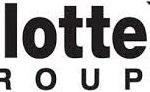 "Thanks for all your help. The stand looked great at the show."
Robyne Kerr | HAULOTTE GROUP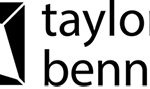 "Thank you so much everything looks great. I love it you're a star. Thank you"
"Just a note to thank you and your team for a brilliant job done! You and all those 'lovely blokes' really do make our job so easy in the support you give us with the correspondence and attention to detail. We had a great trade show with some excellent success and, in our opinion anyway, we had the very best stand in the auditorium!!! Thanks again."
Wendy Brackenridge | Mrs Higgins Oven Fresh Cookies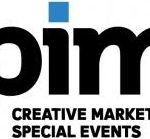 " I just wanted to say a HUGE THANK YOU for all your help over the last month. The stand looked amazing and we received many complements from the other stand holders. Please pass on a big thank you to Craig, Lenny and all of the guys helping on the day. Please feel free to take any of the fruit back to your office. I am sure it will still be edible. Look forward to working with you when we roll out the stand for the next event."
Shona Menzies | PIM Group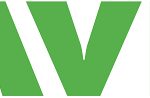 "I thank you, Leon, and Karl for successfully completing whatever I asked, always with a sense of responsibility and smile. I saw the possibilities to make things work and find the best answers as we discuss together on whatever was lacking on-site. If I were to do this project again, I would contact you without a second thought. And I will appreciate if you keep on watching over our company until the day of removal."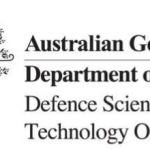 Just a quick email to thank all at GCD for the excellent job in the design/construction and installation of the DSTO stand at Pacific 2013. The stand met our every need and was favorably commented on by a number of our stakeholders. So thank you guys for a job well done.
Julie Bebbington - Defence Science Communications Edinburgh - Australian Department of Defence
We had a vision for what we w ere looking for in a stan d to launch our new residential Haiku fa n and gcd Exhibitions made it look eve n better. Trade shows used to be a coordination nightmare until we started working with gcd Exhibitions who handled all the stand details so we can focus our time on maximizing the value of the show. Which works perfectly for us.
Josh Eddy - Managing Director - Big Ass Fans Australia Pty Ltd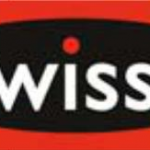 Swisse Wellness have partnered with gcd Exhibitions for many years for both local and international trade shows and events. Their ability to bring our brand to life at an event or exhibition has led to Swisse winning awards for our trade stand design and experience. Without their professional expertise in event management, our international events would not have had the success they did. A great team to work with, proving exceptional service and competitive prices. Well done!
Lauren Armstrong - International Business Manager - Swisse Wellness Australia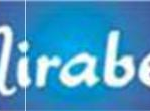 When asked about his experience working with gcd Exhibitions for the second year, Mr Sparano highlighted the following points:
Great concept and design team
Flexible and hardworking production crew
Excellent service
Lui Sparano, National Account Manager - Mirabella International Pty Ltd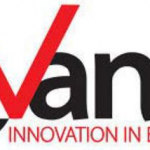 We have worked with gcd Exhibitions for 7 years and have found Craig and his team very professional and accountable at getting the job done timely. gcd Exhibitions take ownership of the stand build process from the moment we brief them on our goals and requirements. From there, they aim to ensure value for money and a ROI which is why we choose to use to deal with a smaller company rather than the larger stand building companies, who are generally aligned with the trade show and promise the world and always under deliver.
Mark Garrahy, Marketing Director - Avanti Fitness
Exhibiting at major medical meetings is extremely important to our business and we need to work with someone who is going to custom build a display that re presents the Sanofi brand in an appropriate manner, meets our service and budget expectations and makes the process and enjoyable one - gcd Exhibitions delivered.
Matthew Tomlinson, Senior Product Manager – Diabetes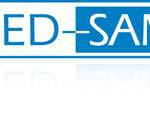 I have been using the services of gcd Exhibitions for the past 10 years, in Sydney as well as all other capital cities throughout Australia. Craig and his team are extremely reliable and a great attribute is their ability to complete any project on time even when operating under extreme pressure. gcd Exhibitions has the ability to create artistic and attractive exhibition stands that really stand out and draw customers. Their input into out stand at the Royal Sydney Show has enabled our company to be awarded the Royal Show Societies 1st prize Gold Ribbon for excellence, 7 times out of the past 11 years. We won again in 2013! Above all, gcd Exhibitions pride themselves on their customer service and react quickly to any problems that may occur with constructive solutions.
Daryl Sursok, Managing Director Extended Sampling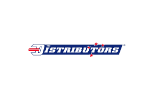 GCD are an asset to any event, with a professional approach and ability to think outside the box. Jacqui goes above and beyond the call of duty, to make events seamless and well run.
Reanan Bagshaw- Event Coordinator - The Distributors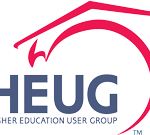 Working with GCD is an absolute pleasure. It is wonderful to work with them each year – who know our needs and are genuinely concerned with the success of the show. Let me know if you need anything else. Thank you,
Director of Events and Meetings - Erica Allen - HEUG (Higher Education User Group)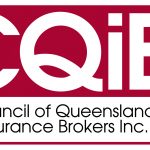 I have used Craig, Jacqui and the team from GCD Exhibitions for 4+ years as our booth supplier for our annual convention. From the pre organization to the final bump out, nothing is too much trouble. The staff are all very friendly and the final product is always of a very high standard. I would definitely not hesitate to recommend GCD for any trade show/ exhibition needs. Emilie Tully
---
GCD Exhibitions | Award Winning Exhibition & Display Builders
We Bring Brands To Life
13 William Banks Drive
Burleigh Heads
Qld 4220
Australia